Private Charters
Boats are available for private charters of your choice. We are here to provide you with the best possible vacation of YOUR dreams!
Relax on the Beach; Umbrellas, Canopies, Floats
The reason you decided on going to the beach for vacation is to be able to relax! Here at Tony's, we recognize the need for comfort. As such, we provide not only beach lounges, but also umbrellas, canopies and floats for rent! Guests have the option of choosing between standing beach umbrellas or canopies which both provide maximum shade. Beach floats can be used as a cushion on the lounges and even as a float in the sea. Once rented, the beach chairs/lounges, umbrellas, canopies and floats are yours for the entire day! Options are available even at the waterfront!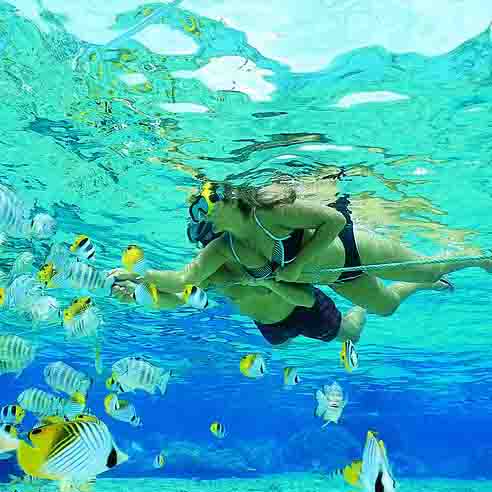 Snorkeling
Can you imagine swimming with some of Caribbean's most colorful fishes? Parrot fish, Snapper, turtles, Grunts and much more! What better way to explore the wonders of a world beneath the water surface?
Paradise Reef, A 1mile coral garden of stunning beauty, located north of Dickenson Bay, provides many varieties of tropical plants and marine life which brings a breath taking view of life and color to the underwater world. While there are hundreds of places to snorkel in Antigua, Paradise Reef has gained a reputation for being more popular than others. Paradise reef is a mile long reef formation, 7-12ft deep, (ten minute boat ride from Dickenson Bay) far enough not to be overcrowded. Snorkel for an hour in one of Antigua's finest reef known as Paradise Reef. Total trip is 1.5 hrs. Equipment's and refreshments are provided.